Pode Hole is located on the A151 Spalding - Bourne Road about two miles from the centre of Spalding. From Spalding direction, the Bromley Hall is on the left hand side immediately after the Kingsway Tyre Depot. There is adequate parking beside the Hall.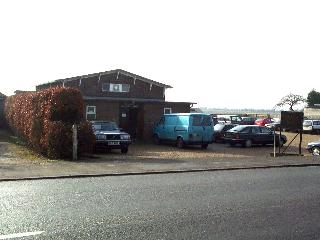 The Bromley Hall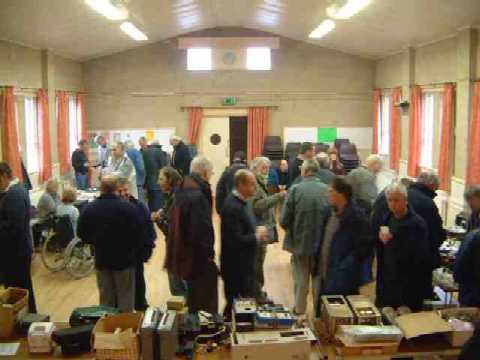 Plenty of time and room to natter.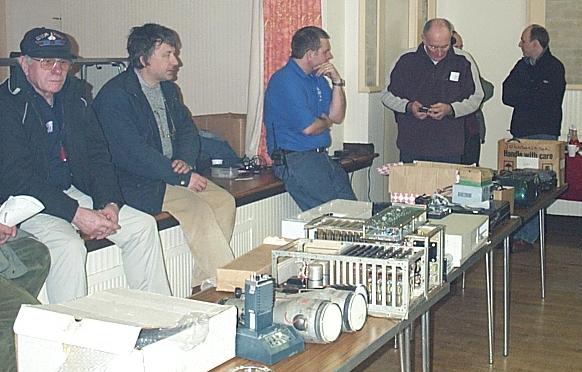 Something for everyone on the club junk stall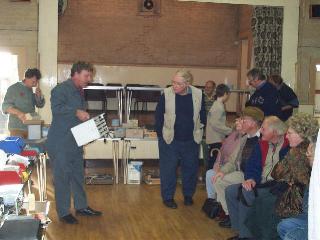 Robin describing the delights of a piece of gear before offering it for sale!
The sales themselves open at 10 a.m. and usually consist of private and trade stands. The main feature is the auction, currently run by Robin, G3XDA, which starts at 11 a.m., allowing plenty of time for browsing and late entries.